This tour offers a chance to see the 3 most important cities of the Yangtze Delta: Shanghai, Hangzhou and Suzhou. Connecting by bullet train, enjoy ancient and modern Shanghai, cruise on the romantic and heavenly West Lake, and stroll through ancient Chinese culture in Suzhou gardens and Tongli Watertown.
Highlights
Take the bullet train to explore Shanghai, Hangzhou and Suzhou.
Have a full view across the city of Shanghai from the highest building — the Shanghai Tower.
Enjoy a relaxing boat-trip on West Lake and visit the beautiful island there.
Appreciate the elaborate designs at classical Chinese gardens in Suzhou.
Visit Tongli Watertown, the Venice of the East; smaller than Venice, yet exquisite and with some unique attractions.
Suggested Itinerary
Expand All
Sunrise On The Bund (4-star) / Les Suites Orient Bund Shanghai, Bund view (5-star)
Activities
Your private guide will be waiting for you at the airport arrivals hall or train station. An experienced driver with a comfortable vehicle (non-smoking) will be ready to escort you to your hotel. Your guide will help with your hotel check-in. Have a good rest to prepare for your trip the next day.

Optional evening ideas
If you still have surplus energy in the evening, you can stroll along Nanjing Road, Shanghai's most popular pedestrian street. Or walk along the Bund to get a feel for Shanghai's magnificent modern nightlife.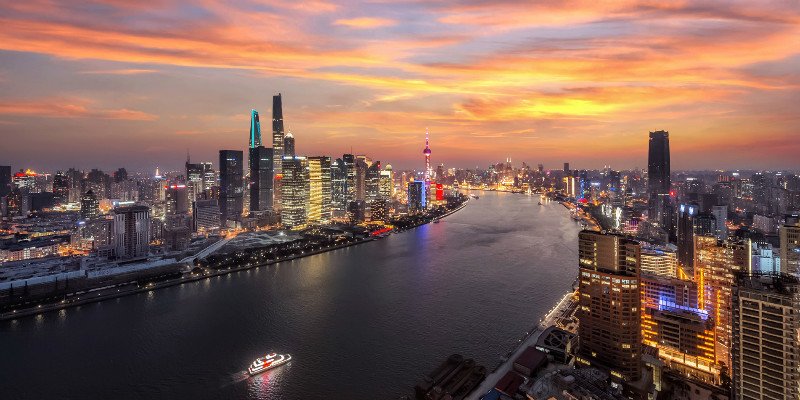 Night View of the Bund
Day 2
Explore the Charming City of Shanghai
Day 3
Taste Tea and Ride a Boat in Hangzhou
Day 4
Visit Gardens and Market in Suzhou
Day 5
Return to and Depart from Shanghai
Our service includes
Our 1-to-1 expert China consultancy with unlimited itinerary changes
Booking of China internal flights, trains, and cruises, per your preferences
Your own China-Highlights-trained, versatile and knowledgeable tour guide
Your own chauffeured and comfortable vehicle, chosen for ample space
Hand-picking of hotels for your requirements
Hotel breakfasts arranged, and local restaurant lunches ordered, to suit you
Entry to all attractions on your itinerary, with queues avoided wherever possible
Our 24-7 helpline for while you are travelling
Trip Notes
Customizing the Tour — According to Your Needs
This tour is very flexible. You can alter the itinerary, and extend or shorten it to suit your schedule.
For example, you can add activities in the first day, or remove some attractions.
144-Hour Visa-Free Transit Policy
A short stay (up to 6 days) in Shanghai and the surrounding cities is more convenient now as there is no need for a visa.
It's permissible to stay within the administrative areas of Shanghai Municipality, Jiangsu Province, and Zhejiang Province for up to 144 hours. Contact us to know more.